Welcome to Palos Country Club
At Palos Country Club, we are proud of our tradition, providing only the finest quality food and service. Our scenic golf course and classic clubhouse are sure to provide the perfect backdrop for your affair to be a treasured event to remember!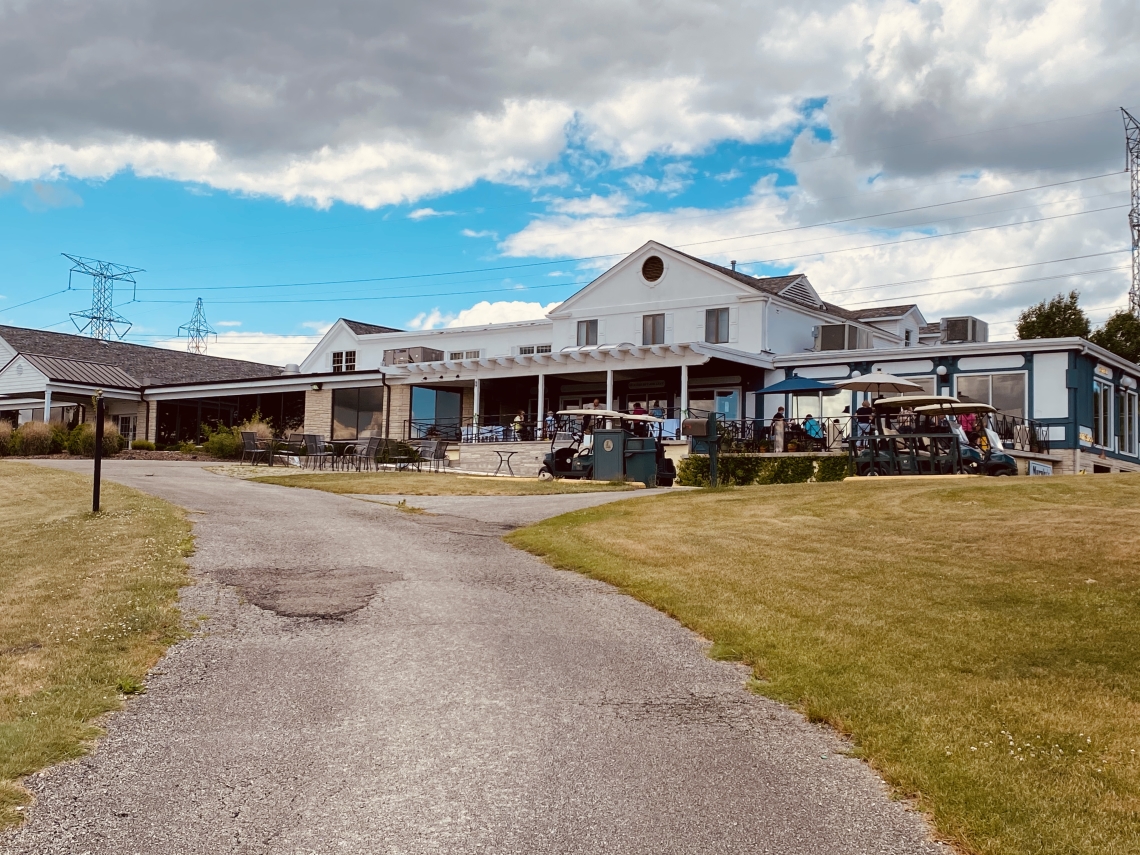 Palos Country Club is pleased to introduce Mr. and Mrs. Mark Hendrickson!
Like many couples who planned on marrying in 2020, Laurel Szmuksta & Mark Hendrickson, now of Orland Hills, Illinois, have had their plans interrupted by Covid-19. Laurel and Mark were looking forward to a Christmas church wedding and ceremony on December 19. Due to a family member contracting Covid-19, they decided to keep their date at St. Francis of Assisi where they exchanged vows, but delayed their reception in 2021.
Following the ceremony, Laurel and Mark went directly to Palos Country Club to capture some of the Christmas magic Laurel wanted to showcase for her reception.
Laurel and Mark are pictured here in Palos Country Club's Fairfield Room where the reception had been planned. They are pictured in Santa's sleigh which had been used the previous weekend to host family's taking pictures with Santa, a long-time tradition at the club's annual Breakfast with Santa. The newlyweds are planning to hold the reception in the same room, Spring 2021.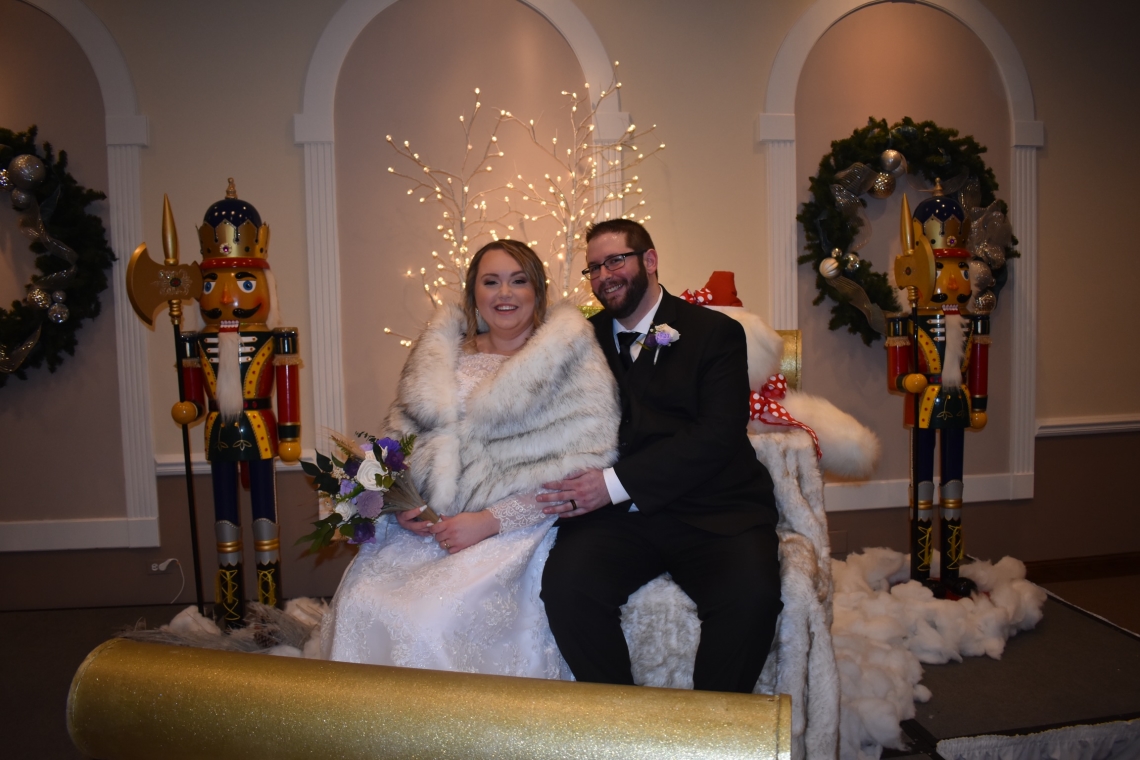 NOVEMBER 11TH UPDATE:
Due to the recent mandates put in place by Governor Priztker, Palos Country Club will NO longer be offering indoor dining.
Indoor gaming is also suspended and will not be offered at this time.
Our outdoor patio is open for dining and can accommodate no more than 6 people per table. As always, we are continuing to strictly enforce social distancing by keeping each table 6 feet apart.
What you can expect during your time here:
Masks will be worn by employees at ALL TIMES
We'll ask you wear a face covering whenever you are inside Murphy's Pub, Pro shop, and anywhere else inside the club.
If dining inside, face coverings can be taken off when you arrive at the table. Face coverings aree REQUIRED when interacting with wait staff and employees.
To enforce social distancing we are allowing no more than 6 people at a table.
Currently we are cleaning our public areas including tables, chairs, restrooms, door handles, and dining roomm using CDC reccomended cleaner.
We have increased the availabilty of hand santizer throughout the club at every entrance/exit.
Murphy's Pub
(708)-448-6550
Tuesday-Saturday: 11am-8pm
Sunday: 11am-6pm
**Murphy's Pub will no longer be offering indoor dining to the recent mandates put in place. Outdoor patio seating is available to enjoy dining outside.**
Outdoor patio seating available!
(To enforce social distancing we are allowing no more than 6 people at a table)
Walk ins are welcome, reservations are encouraged!
Now offering Takeout
Looking to schedule an event?
Palos Country Club is currently operating at 50% capacity and can accommodate the following in each banquet room
Banquet Office
(708)-448-6550
Monday-Friday: 9am-5pm
(Weekend's by appointment)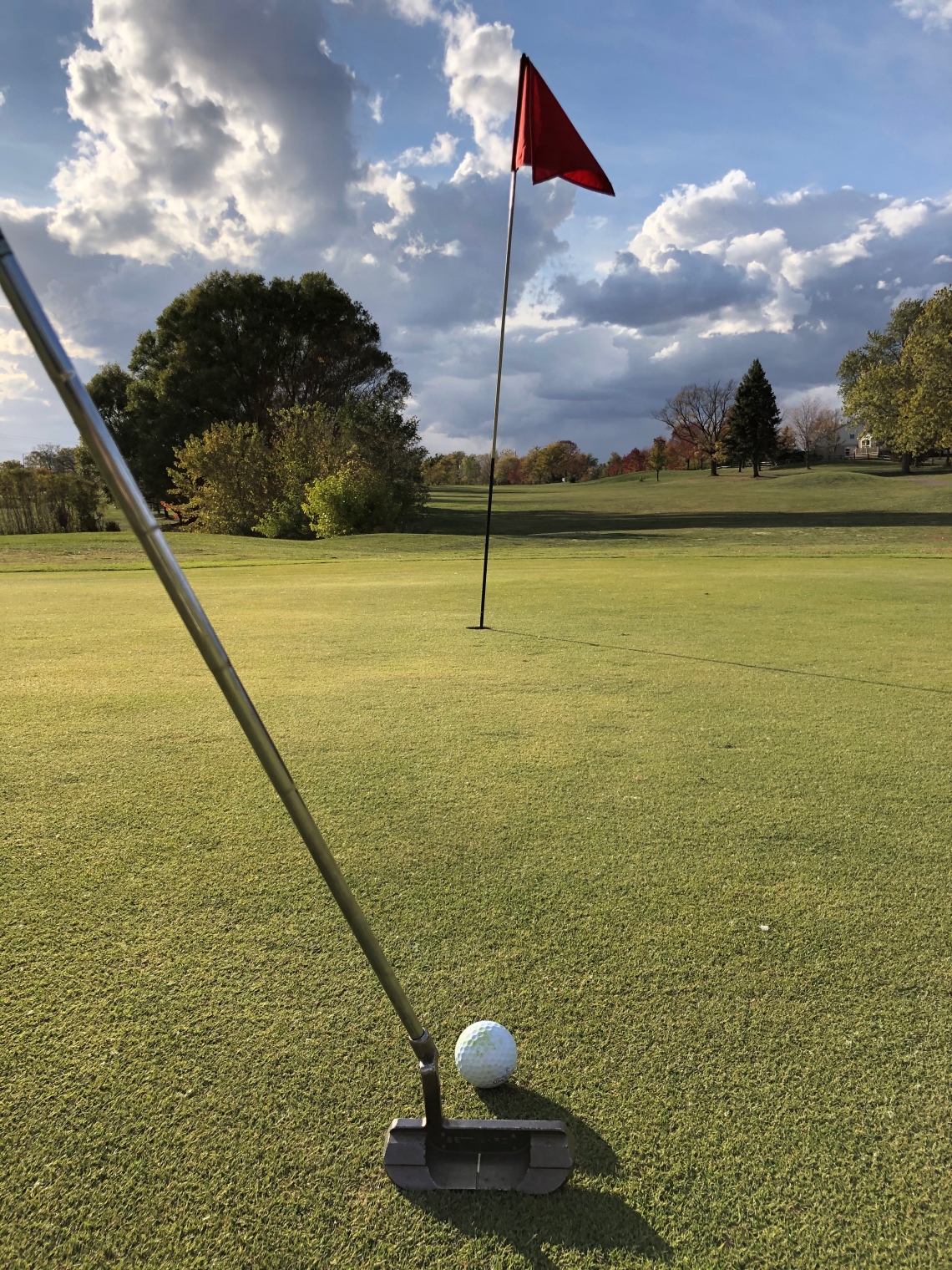 Golf
(708)-448-6063
NEW RATES!!!!
$15 Walk $20 Ride